There are few things in today's world as certain as this. Ask anyone how they are and the answer you're likely to get is "I'm good. Busy. How are you?"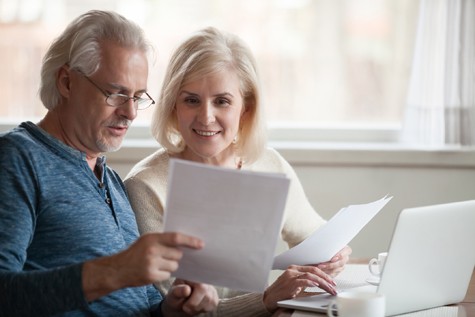 The internet is filled with articles about '10 ways to feel less busy' or 'why you feel busy all the time'. This is not one of them.
This article is about how many of us, inundated by the challenges of everyday life, often push crucial tasks to the back of our minds, where they get lost forever. This risk rises with tasks that are urgent but have no clear deadline. For example, retirement planning.
When you are young, the idea of no longer working seems far off. The earlier you start planning, however, the more likely you will be able to generate sufficient income when you retire, thanks to the power of compound interest. Procrastinating on planning for the future could risk struggling financially late in life when you may not be able to earn your way out of the problem.
But retirement planning doesn't have to be complicated or time-consuming. You can plan your retirement in roughly 15 minutes (your time may vary a bit) a day over five or six days.
Here's how:
Day 1: Block out 15 mins a day for the next week. This sounds obvious, but blocking out time on your calendar commits you to getting a job done. At the very least, it will remind you to do the work. Try to pick a time of day when you tend to have more energy. If you have to reschedule, put the new time on your calendar right away.
Day 2: Set retirement objectives. Think about how you want to live in retirement. Do you plan to stay in your current home or downsize? Will you stop working completely or look for a part-time job? What are your current expenses? Are they likely to change in retirement? These are just a few of the questions to ask as you try to determine how much income you will need in retirement.
It's fine to just jot down a few ideas and save the nitty-gritty for later. Your goal is to get started. If a comprehensive retirement plan results, that's wonderful, but don't let a desire for perfection stop you from taking the first step.
This calculator from the Australian Securities & Investments Commission can help you estimate how much you are likely to receive in income from your super and the age pension.
Day 3: Review your super. We talk about super as if it's one account, but many Australians have multiple accounts because they switch jobs. To make sure you are tracking all your super accounts, log on to MyGov, where you can find a list of all your super accounts in the tax section.
Day 4: Consider consolidating your super. Now you know where your accounts are and how your investments need to be allocated. If you have more than one super account, it's time to consider consolidating, which can add thousands to your retirement balance.
Look for a super fund with low fees and the insurance cover you need. The fund you want may be one you already own, or you may choose a new one. You can compare funds here.
If you decide to switch, check whether doing so will affect your current employer's contributions.
Day 5: Complete consolidating. You may need to make a few phone calls and fill out some forms to consolidate.
Day 6: Align your portfolio with investment goals and risk tolerance. This is really the first step in retirement planning, so if you did it when you set up your super, congratulations, you just saved 15 minutes! If you didn't, or if market movements or other factors have pushed your portfolio out of alignment with your goals, retirement time frame and risk tolerance, you may need to reallocate shares, bonds and cash to get back on track.
And if you have recently consolidated some old super accounts, take the time to get a complete view of how your portfolio's asset allocation now looks – and make another diary note to review in 12 months time or perhaps on a significant day like a birthday.
Striking the right portfolio balance depends on your age, risk tolerance and other factors. Generally, you need enough shares to achieve returns required to generate sufficient income and keep up with inflation in retirement, and enough bonds and cash to cope with market volatility.
This guide can help you understand the basics of constructing a portfolio.
Day 7: Relax. You're done! It would be prudent to schedule some time in your calendar for six months or a year from now to review your plan and make sure your portfolio is still allocated according to your plan. You may need to rebalance if you are not in a fund that does that for you.
Steps one through six will take about two hours, possibly less. You complete them in bursts of 15 minutes, or all at once. Do whatever it takes to get started. Once you do, you may find it easy to keep going.
Written by Robin Bowerman
Head of Corporate Affairs at Vanguard.
19 November 2019
vanguardinvestments.com.au