Public interest in financial advice rose significantly in 2020, with consumers focusing their online searches on super topics as the government launched its COVID-19 early access scheme, according to new data from fund manager Allan Gray.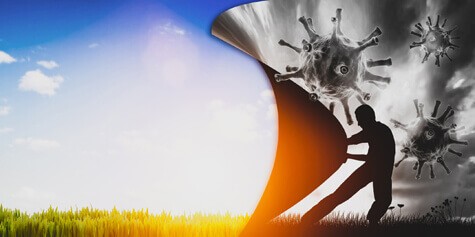 New research from the investment manager revealed that online searches related to financial advice increased by 18 per cent year-on-year in 2020, while media articles relating to advice increased by 61 per cent from 2019 to 2020.
Average monthly searches for "financial advice" increased from 12,100 in 2019 to 14,800 in 2020, according to the data, which was compiled by digital agency Kamber on behalf of Allan Gray.
Super was the most popular topic relating to advice, with seven of the 10 most popular articles relating to super. Many themes related to the government's early access scheme, including ASIC action around unlicensed advice being given by real estate agents relating to the scheme, as well as the impacts of withdrawing super early.
The topic of unlicensed advice also rated more than 12,000 mentions on Twitter over the course of the year, driven by ASIC's real estate action as well as Liberal MP Tim Wilson's comments encouraging consumers to withdraw their super.
Other popular topics on Google relating to advice that were searched regularly in 2020 included ethics, conflicts of interest, strategy and retirement. Searches for each of these terms increased by more than 5,000 per cent year-on-year.
"It appears the pandemic caused us to pay closer attention to matters related to the preservation of our finances, now and into the future," Allan Gray Australia chief operating officer JD de Lange said. 
"Superannuation was a topic focused on by publishers and readers alike as Australians engaged with and talked about the impacts and risks of the government's early access scheme."
Mr de Lange noted that while improper conduct in advice had remained a popular topic among consumers, most of the articles engaged with related to unlicensed advice given by real estate agents.
"Other articles about which generated substantial engagement included one describing the compound future impact of withdrawing $20,000 from superannuation today, and another mentioning that 500,000 Australians 30 years or younger had dipped into their superannuation," he said.
Reporter
03 February 2021
smsfadviser.com