Director identification numbers may be introduced sooner than expected for SMSFs with corporate trustees, with the government moving quickly with the rollout of systems and processes, according to a technical expert.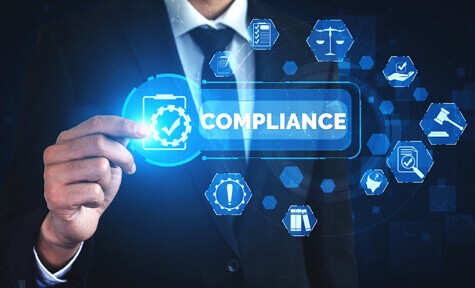 In June last year, the government passed legislation containing an initiative which will require all directors, including directors of a corporate trustee for an SMSF, to obtain a director identification number (DIN).
SMSF Association deputy chief executive Peter Burgess previously explained that the DIN regime has been introduced to deter and detect phoenix activity which occurs when the controllers of a company deliberately avoid paying liabilities by shutting down an indebted company and transferring the assets to another company.
The government previously stated that the DIN regime would not commence until 12 June 2022, unless an earlier date is set.
Ahead of his presentation at the SMSF Association National Conference, Mr Burgess said while it is not clear exactly when the new DIN regime will kick in, the regime may be introduced sooner than originally expected.
"What we're hearing is that the government is ahead of their scheduled rollout of the systems and processes that they need to put in place, so it could happen sooner than we think," he said.
The regime, he said, needs to be introduced within two years of the bill being passed.
"It could actually happen before then, and once that happens, it will impact on SMSFs with corporate trustees," he said.
"A person who is appointed a director within the first 12 months of the new regime's operation will be given 28 days to apply for a DIN. After this transitional period ends, the standard rule applies; that is, a director must apply for a DIN prior to being appointed as a director."
All existing directors in corporate entities will also need to get one of these DIN numbers, he said, with the time frame for that yet to be specified by the minister.
"What it means for the sector is that there will be an extra step when we're setting up funds with corporate trustees. There will be the need to get that director identification number, which will just be an additional step in the process, and it might happen slightly faster than what was expected," Mr Burgess explained.
Mr Burgess will be speaking about the DIN regime and a number of other regulatory and legislative developments happening in the SMSF sector in his session on day one of the SMSF Association National Conference.
The conference will be a virtual event this year held over two days on 16 February and 18 February.
The program this year will feature four plenary sessions, 21 concurrent sessions, two workshops and three specialist member-only sessions.
The conference case study features a well-known Australian family to help delegates apply SMSF theory to real-life client situations.
Mr Burgess said the case study script writers have done an exceptional job this year "bringing the national conference to life".
"A new and differentiating feature this year is the case study sequel which makes reference to many of the sessions and speakers in a light-hearted and entertaining way which delegates are sure to enjoy," he said.
"The case study sequel also provides useful information about many of the sessions on this year's national conference program."
Miranda Brownlee
28 January 2021
smsfadviser.com