The Morrison government has introduced legislation into Parliament to establish the Financial Accountability Regime (FAR) and the Compensation Scheme of Last Resort (CSLR).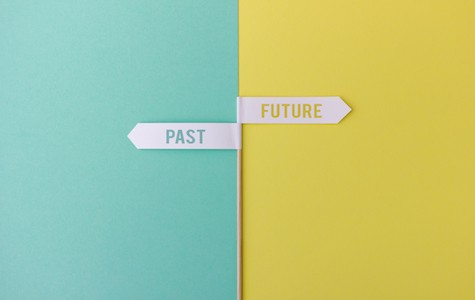 This represents the final tranche of legislation to implement the recommendations made by the Banking, Superannuation & Financial Services Royal Commission to the government. This legislation implements a further six recommendations of the Hayne Royal Commission. "Despite the significant challenges posed by COVID‑19, through the introduction of this legislation, the government has now met the legislative commitments it outlined in its road map for the implementation of the Hayne Royal Commission," Superannuation and Financial Services Minister Jane Hume said. "This is a significant milestone that provides consumers of financial services with greater confidence in Australia's financial system."
The Financial Accountability Regime (FAR) extends the Banking Executive Accountability Regime to all APRA‑regulated entities and provides for joint administration between APRA and ASIC. "The FAR imposes a strengthened responsibility and accountability framework that will ensure directors and senior executives will be held accountable for their decisions and conduct," Ms Hume stated. "The government's FAR increases accountability across the banking, insurance and superannuation sector and will improve the governance of these entities. In doing so, the FAR gives Australians greater confidence that where misconduct occurs, those responsible will be held accountable." The FAR will apply to the banking sector from the later of 1 July 2022 or six months after the commencement of the legislation. For the insurance and superannuation sectors, the FAR will apply from the later of 1 July 2023 or 18 months after commencement of the legislation.
Establishment of the CLSR 
The establishment of the Compensation Scheme of Last Resort (CSLR) will support ongoing confidence in the financial system's dispute resolution framework by facilitating the payment of up to $150,000 in compensation for personal advice, credit intermediation, securities dealing and credit provision to eligible consumers who have received a relevant determination for compensation from the Australian Financial Complaints Authority (AFCA) which remains unpaid.
To allow the scheme to commence as soon as possible, the government will fund its establishment and contribute to scheme costs in the first year. This will allow the scheme to start paying claims from 1 July 2022. Going forward, the scheme will be fully industry-funded through a levy on relevant financial service and credit licensees. "To ensure that the CSLR truly operates as a scheme of last resort, the government will also consult on proposals to enhance the effectiveness of professional indemnity insurance in responding to compensation claims," Ms Hume explained. "The government will continue to consult on the legislation as part of committee processes as it proceeds through the Parliament. "The government has now met the legislative commitments it outlined in its road map for the implementation of the Hayne Royal Commission.  Remaining recommendations, which include conducting several reviews in 2022, will be implemented consistent with our prior commitments." 
28 October 2021
Tony Zhang
https://www.smsfadviser.com/