Of the nearly 97,000 complaints lodged with AFCA in the past 12 months, less than 5% were related to investments and advice and just under 2% were about life insurance.
A statement from the authority says consumers in dispute with financial firms lodged a record 96,987 complaints, an "unprecedented" rise of 34% on the previous financial year.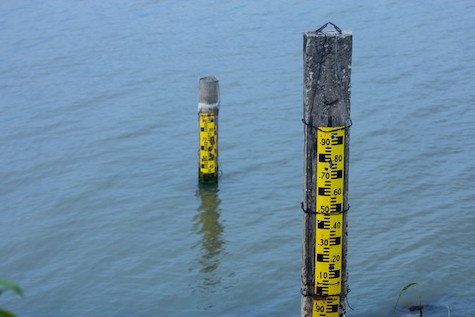 .
AFCA says without these, the total would have been 2,458, which would have represented a decrease in complaints of 23%.
The same table shows that 1,898 complaints (1.95%) related to life insurance, a 24% drop from the 2,482 complaints received in FY2022.
Courtesy of AFCA.
AFCA's Chief Ombudsman and CEO, David Locke, says the rise in complaints (in general) "…reflected growing financial stress in the community, the continued scourge of scams, and issues with insurer claims handling that had continued for well over a year now."
He says AFCA is "…deeply concerned by the volume of complaints consumers are having to escalate to AFCA. It's not fair on consumers and not good for business. We need to see a significant improvement from firms."
Locke says the impact of financial stress from rising interest rates and costs of living became increasingly evident in complaints in the final quarter of 2022-23.
Overall, banking and finance complaints rose 27% to 53,638 in 2022-23.
"Within that, complaints involving financial difficulty rose 9% over the year but were up 31% when the June quarter was compared with the same period a year earlier. Home loan complaints and credit card complaints also spiked higher in the final months of the year."
Locke says the authority wants to see banks and other finance providers continue to take active steps to identify and support customers who are experiencing financial difficulty.
"Pleasingly, the banking and finance sector had continued to lift the proportion of complaints resolved at the earliest stage of the AFCA process."
Buy now pay later (BNPL) complaints rose 57% in 2022-23.
Meanwhile, personal transaction accounts overtook credit cards as the most complained about product, with disputes up 86%. It is the first time credit cards have failed to top the list since AFCA's inception nearly five years ago. This was partly due to scam-related complaints, which rose 46% last year to 6,048.
…The top issue in complaints to AFCA in 2022-23 was delay in insurance claim handling…
The top issue in complaints to AFCA in 2022-23 was delay in insurance claim handling (up 76%). Overall, general insurance complaints rose 50% to 27,924.
"We have been raising our concerns about claim delays with insurers for over 12 months now," Locke says.
"It is disappointing that this continues to be a concern. While we acknowledge the challenges insurers have faced, the bulk of complaints in the past year were not about natural disasters but about regular claims."
Delay in insurance claim handling was also a significant issue in superannuation. Super complaints rose 32% overall, but within this was a 136% rise in complaints about claim delays, including the payment of death benefits.
Overall, in 2022-23 consumers secured $253.8 million in compensation and refunds after coming to AFCA. In addition, AFCA's systemic issues work – on issues with a wider impact than single complaints – resulted in firms remediating more than 368,000 people to a total of $75.5 million.
AFCA says it has helped secure $1.07 billion in compensation and refunds since starting operation in November 2018. It has received more than 367,000 complaints in that time. Its systemic issues work has resulted in 4.8 million people receiving $340.2 million.
Compliance & Regulation
July 28, 2023
riskinfo.com.au