The amount of superannuation needed to live comfortably has risen to a record high as the cost-of-living crisis continues to impact all Australians.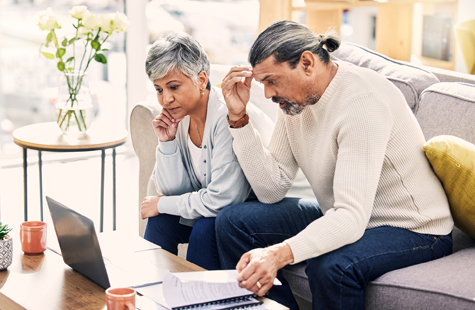 In fact, new data from Super Consumers Australia shows that pre-retirees who own their own will have to find around $16,000 per year to add to their superannuation balances to be able to live the lifestyle they want.
Xavier O'Halloran, director – Super Consumers Australia, told SMSF Adviser that the most recent figures are based on what people are currently spending and that it has increased significantly with the rise in inflation.
"In light of the findings of the Intergenerational Report, these updated targets are designed to give confidence to Australians to spend down their savings in retirement and avoid passing away with significant super balances unused," he said.
The data shows that for single pre-retirees aged between 55–59 years who own their own home, for a "medium" level of retirement they will need to spend $1,808 per fortnight, equating to $47,000 per year. By the time they reach 65 years, they will need to have $317,000 in their superannuation balance. For a couple that figure increases to $425,000.
For those now aged over 65 years, to have a medium level of retirement, singles will need to have $279,000 and couples $371,000 in total superannuation savings.
"Our retirement targets provide home-owning Australians with a 'rule of thumb' for what is needed to maintain living standards in retirement," Mr O'Halloran said.
"What we encourage people to do is to really think about how much they may need to live comfortably.
"Most people in SMSF are probably a bit more engaged with this question but we also encourage them to get advice and figure out the right number for them.
"You should be looking at your expenditure needs heading into retirement and once you have figured that out, there are calculators online and advisers to determine what you need to support that expenditure.
"We want people to really think about this, especially now the government is looking at changing tax settings, to ensure that superannuation is used for retirement expenditure."
Meanwhile, the Association of Superannuation Funds Australia (ASFA) also said the annual expenditure needed to reach ASFA's comfortable retirement standard rose another 0.5 per cent in the June quarter to hit $70,806 per year for couples, and $50,207 for singles, taking the annual increase to 6.1 per cent, slightly higher than the 6.0 per cent increase in the general Consumer Price Index (CPI).
"Retiree budgets have been under substantial pressure for nearly two years due to high costs of essential goods and services," said ASFA Deputy CEO, Glen McCrea.
The ASFA comfortable standard includes the cost of everyday expenses such as health, communication, clothing and household goods and reflects community expectations as well as changing lifestyle expectations and spending habits.
Insurance accounted for one of the biggest impacts for retirees in the quarter up 5.3 per cent, the strongest quarterly rise since 2000 following a 3.5 per cent increase in the March quarter.
Fruit and vegetables rose 2.4 per cent in the quarter, while furniture and furnishings (+4.2 per cent) and household textiles (+9.5 per cent).
By Keeli Cambourne
29 August 2023
smsfadviser.com