New data from Roy Morgan has shown self-managed superannuation and public sector funds both increased their customer satisfaction rates in March, despite significant market upheaval, but their industry and retail counterparts were not so lucky.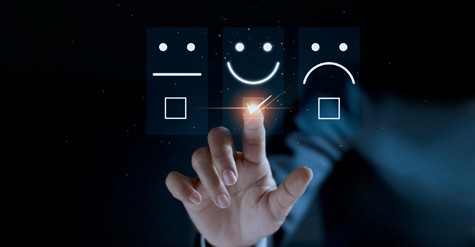 Self-managed super funds received the highest level of customer satisfaction (75 per cent), up by 0.3 of a percentage point from February, while public sector funds increased by 0.3 of a percentage point to 74.5 per cent. 
In contrast, industry fund satisfaction fell by 1.1 per cent in a month to 64.4 per cent, while retail funds were down by 0.2 of a percentage point to 60 per cent. 
Roy Morgan chief executive Michele Levine said that although longer-term trends show increased customer satisfaction levels, shorter term it is a very different picture.
"The average satisfaction rating across all superannuation funds is 64.2 per cent in March, a 3.4 per cent increase from a year ago," Ms Levine said.
"However, this annual comparison misses a fall of 0.6 [of a percentage point] in the month of March after the ASX 200 market peaked in late February.
"Driving this fall has been a monthly decline of 1.1 per cent for industry funds in March."
She noted the early super withdrawal option over the next six months will add to further challenges for the retail and industry funds.
"Industry funds based on employees in hospitality and retail industries are particularly exposed to this policy as many of their workers have been stood down in recent weeks as Australia fights the COVID-19 coronavirus pandemic," Ms Levine said.
"A majority of industry funds had declining month-on-month satisfaction in March, and the challenge for all superannuation funds going forward will be finding ways to maintain customer satisfaction amid trying market conditions, reduced returns and ongoing uncertainty."
Sarah Simpkins
24 April 2020
smsfadviser.com