The latest figures from the ABS reveal economic growth last year and show inflation coming off its peak.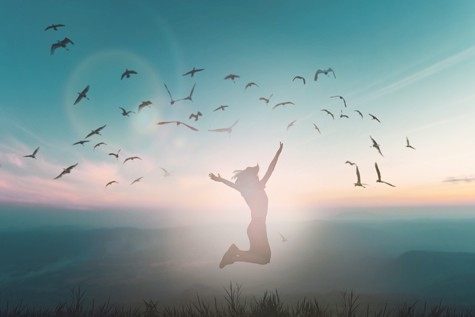 GDP growth slowed for the second consecutive quarter to just 0.5 per cent according to ABS figures for December, which was down on the previous period and below expectations of 0.8 per cent.
However inflation edged lower, to 7.4 per cent for the year to January against 8.4 per cent for calendar 2022.
Despite the December quarter slowdown in GDP growth, the seasonally adjusted annual figure came in at 2.7 per cent thanks to a fifth consecutive quarterly rise.
ABS head of national accounts Katherine Keenan said consumption was one of the key drivers, with both household spending up.
The rise in household spending was driven by food (up 2.4 per cent), hotels, cafes and restaurants (up 1.6 per cent) and transport services (up 5.7 per cent).
"Spending on discretionary services drove the rise in household consumption, however growth markedly slowed in comparison to the September quarter," Ms Keenan said.
Inflation hit the household saving-to-income ratio, which also fell for the fifth consecutive quarter (from 7.1 per cent to 4.5 per cent).
"The household saving ratio continued to decline in the December quarter, to the lowest level since September 2017," Ms Keenan said. "The fall was driven by increased interest payable on dwellings, income tax payable and increased spending."
ABS head of prices statistics Michelle Marquardt said the inflation figure, of 7.4 per cent for the year to January, was lower than the 8.4 per cent rise for the year to December 2022 but still "the second highest annual increase since the start of the monthly CPI indicator series in September 2018".
The most significant contributors to the January result were housing (+9.8 per cent), food and non-alcoholic beverages (+8.2 per cent) and recreation and culture (+10.2 per cent).
Ms Marquardt said the housing increase was lower than for December (+10.1 per cent) with movements in new dwellings and rents influential.
"Rents are growing more strongly than they were 12 months ago while the increases in new dwelling prices are moderating compared to a year ago," she said.
The 8.2 per cent rise in prices for food and non-alcoholic beverages was also lower than the 9.5 per cent annual increase in December, with a decline in the cost of fruit and vegetables driving the figure lower.
The cost of holiday travel and accommodation rose 17.8 per cent for the year to January, down from 29.3 per cent for the year to December, thanks to a fall during the month.
"Airfares and holiday accommodation prices tend to be quite variable, and this month is no exception," Ms Marquardt said. "On a monthly basis holiday travel and accommodation prices fell 7.2 per cent in January following a rise of 29.3 per cent in December."
By Philip King
01 March 2023
accountantsdaily.com.au