Greetings, as we approach Christmas and the end of a decade. I thought that for this newsletter, it would be useful to look at the major changes in the investment environment for the past 10 years and reflect on the major events we have witnessed. For those of you who have been with our practice throughout the 10 years, you will know that we have done a monthly Newsletter reflecting the issues of the day. Periodically, we look back at these Newsletters and reflect on the trends within our society.
The beginning of the decade commenced with the end of the Global Financial Crisis, leading regulators to reduce interest rates to minimal levels in most of the global markets. The natural and intended consequence of these policy decisions was to reflate the global economy leading to very strong growth in both equity and property markets. While equity markets appear to be fully valued in absolute terms, valuations remain compelling on a relative bases compared to cash and bond rates alternatives. This has been driven by three main economic changes which have accelerated over the last decade.
The Technology Explosion
The extraordinary growth around technology with mobile phones now, a way of life for all aspects of communication including paying bills.  We are all able to do far more tasks in an incredibly efficient manner as we move more into a cashless society.  Not surprisingly, the companies that dominate these markets are some of the most valuable in the world including the FAANGS (Facebook, Amazon, Apple, Netflix and Google).  The ability for a large number of people to access information immediately and accurately has changed all aspects of business and has allowed a more level playing field for smaller businesses to compete via the internet.  The graph below shows the unit sales of the Apple iPhone over the last 10 years or so.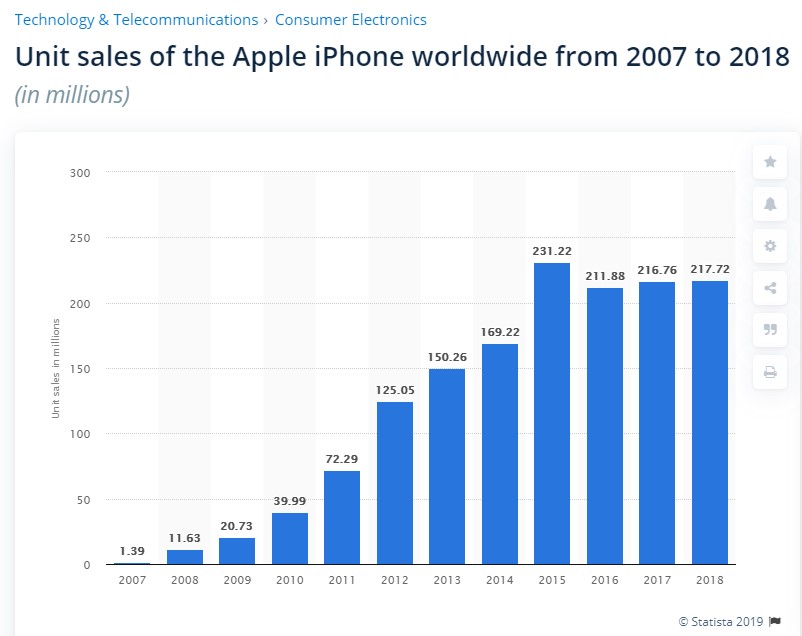 Growth in Asian Economies
Australia is blessed in being close to the fastest growing economic area of the world. Australia's exports to China has grown sixfold over the last decade and underpinned much of the success of our economy.  Australia holds the record of 29 years of uninterrupted growth without an official recession ( two quarters of consecutive growth).  The growth of China which is projected to overtake the size of the US economy over the next decade has naturally let to some trade tariff disputes which are currently being negotiated.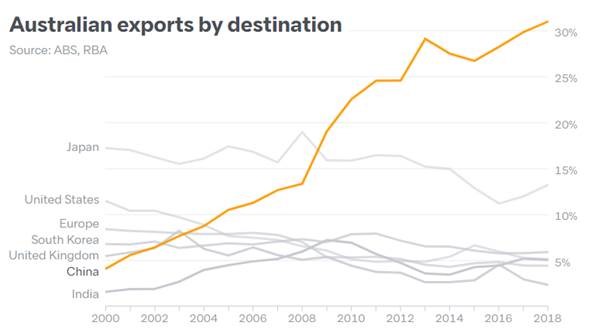 GIG Economy
The rise of a GIG economy (defined as  a free market system in which temporary positions are common and organisations contract with independent workers for short-term engagements), where the effective use of technology has allowed business' such asAirbnb, Uber and Airtaskers to provide substantial additional income to consumers via short term activity based revenue.  There is a growing cohort of people within our community who are choosing to work in multiple jobs with flexible working arrangements including the capacity to travel extensively.  The below chart shows the growth of Airtasker from 2015-2018.  The days of employees working 48 hours for 48 weeks for 48 years in one job and then passing away soon after are well behind us and all businesses need to keep a flexible approach if they are to keep key employees engaged and committed over a longer.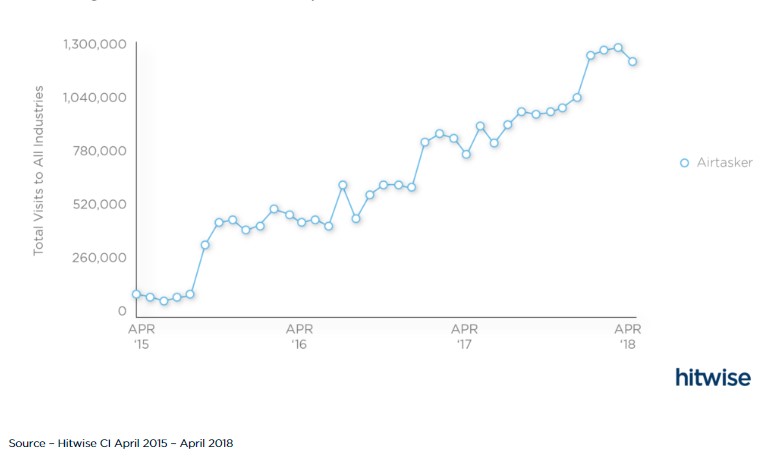 Looking at current economic activity in the last few weeks, our annualised GDP increased slightly to 1.7%, although this was really masked by a higher amount of government spending. The private sector appears to be slowing down and productivity improvements remain weak. An example of this would be new car sales being down by 10% for the year. This reflected in a trend towards clients paying debt rather than spending and becoming increasingly conservative. This has led to some volatility to the markets over the past few days although it looks to be settling down.
Property markets, particularly in inner Sydney and Melbourne, continue to rebound strongly amid very limited stock. If this trend continues, property markets will reach all time highs by March 2020. This again will led to issues of affordability.
A reminder that our Client Function is this Wednesday the 11th December at the Manly 16 ft Skiff Club, commencing at 6:00 pm. If you haven't already responded please let us know for catering purposes by ringing (02) 9977 8800.
We will have our usual break over the Christmas and New Year period. Our monthly Newsletters can be found in greater detail on our website www.virtueandpartners.com.au. I wish you all a very happy and peaceful Christmas.
Tony