While the official interest rate increase has seen some SMSF lenders raise their interest rates, others are holding off for now.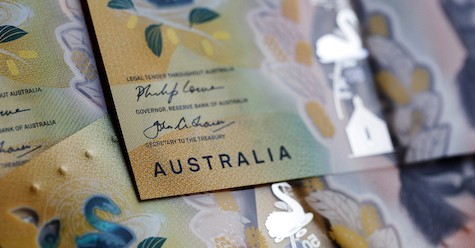 The recent rate rise has seen greater discrepancy in the rates being offered by different SMSF lenders, which will only accelerate with further interest rate increases, according to a specialist mortgage broker.
Speaking to SMSF Adviser, SMSF Loan Experts managing director Yannick Ieko said that following the recent rate rise by the RBA, there is greater discrepancy in the interest rates being offered by different SMSF lenders, which will likely intensify with future rate rises.
Earlier this month, the RBA increased the cash rate by 25 basis points for the first time in more than a decade.
While some SMSF loan providers have passed on the full increase to borrowers, others have decided to hold off on raising their interest rate for now.
One of the major SMSF lenders, Columbus Capital, has only passed on part of the increase with a 0.2 per cent per annum increase in its rates for SMSF loans. Bluebay Home Loans similarly only increased its SMSF loan rate by 0.2 per cent. Bluebay Home Loans also recently increased its maximum loan size up to $3 million.
La Trobe have not yet made any changes to their rates following the rate rise announcement.
Loans.com.au, part of the Firstmac Group and Bank of Queensland have increased the rates for their SMSF loans by 0.25 per cent. Liberty Financial has increased its rate for SMSF loans for commercial properties by 0.25 per cent. 
Bank of Queensland have also recently increased their interest rates for SMSF loans by 0.25 per cent.
While NAB no longer provides SMSF loans to new customers for residential property, at the beginning of April, it announced it would be increasing its fixed-interest rates for its SMSF loans for existing customers looking to switch from variable to fixed rates.
Its fixed rate for one year increased 0.2 per cent, fixed rates for two- and three-year terms increased by 0.3 per cent, its four-year term rate increased 0.2 per cent, while the fixed rate for five years increased 0.25 per cent.
Mr Ieko said that while there's not much visibility of what rates SMSF clients are currently paying for legacy SMSF loan products from the big four banks and Macquarie, it's likely all five lenders have passed on the full rate rise for these loans.
The big four banks and Macquarie all increased the variable rate for their standard home loans by 0.25 our cent following the rate rise.
With the big banks and Macquarie no longer offering SMSF loan products, Mr Ieko said that going forward, these loans are likely to be less attractive compared with some of the loans being offered by the second-tier or non-bank lenders.
"Those rates tend to be less competitive by virtue of the fact that they're not in that space anymore," he explained.
"Given these banks don't particularly want these loans they'll probably look to make those loans as profitable as they can."
Mr Ieko stressed the importance of SMSF trustees reviewing their rates and fees for their loans in the current environment.
He also noted that many of the non-bank lenders are open to negotiation in terms of the rates they're offering.
"We've seen lenders willing to offer lower rates in order to retain existing clients which is a positive development. So having a chat with the lender can go a long way," he stated.
"If that doesn't work then refinancing may be the next step. The difference in rates between different lenders can be significant, particularly with those legacy loan products."
Miranda Brownlee
27 May 2022